Terms & Conditions
1. Orders: The Buyer will submit orders for products and services through electronic mail, facsimile, or other written communication . These Terms apply to all orders for products and services accepted to be rendered/performed by Pharma Alliance Group International henceforth known as "Pharma Alliance Group" . Acceptance of Buyers order by Pharma Alliance Group will be made only on the express understanding and condition that insofar as these Terms conflict with any terms and conditions in Buyers order, these Terms shall govern. No order shall be binding upon Pharma Alliance Group until Pharma Alliance Group sends Buyer confirmation of such order through electronic mail, facsimile, or other written communication. Buyer understands that Pharma Alliance Group does not manufacture the products sold to Buyer hereunder ("Products"), but rather, obtains such Products for distribution hereunder through third party suppliers ("Suppliers").
2. Prices, Taxes, Payment: All prices quoted, all orders accepted, and all billings rendered are exclusive of all federal, state and local withholding, excise, sales, use and similar taxes, fees, or charges imposed by any governmental authority on this transaction. Buyer will reimburse Pharma Alliance Group for any such tax, fee or charge, at the time of sale or thereafter, that Pharma Alliance Group is required to pay. Terms of payment are net thirty (30) days from the date of invoice for Buyers on a weekly payment plan, and net fifteen (15) days from the date of invoice for Buyers on a monthly payment plan. With respect to Buyers who have not established a payment plan with Pharma Alliance Group, terms for payment are net thirty (30) days from the date of invoice. In the event that payment is not received within such thirty-day period, any unpaid balance shall bear interest at the rate of l 1/2% per month, or the maximum amount allowed by law, if lower. The amount of credit may be changed or withdrawn completely by Pharma Alliance Group at anytime. On any order for which credit is not extended by Pharma Alliance Group, shipment or delivery shall require, at Pharma Alliance Group's election, cash with order (in whole or in part), or C.O.D. or sight draft attached to the bill of lading or other shipping documents, and all costs of collection shall be paid by Buyer. If any proceeding is brought by or against Buyer under bankruptcy or insolvency laws, Pharma Alliance Group shall be entitled to cancel any order by Buyer then outstanding.
3. Returns, Changes and Cancellations: Cancellations of and changes to orders for Products, and returns of Products by Buyer, will be subject to the policies, and change and cancellation fees, of the Supplier. Upon the request of Buyer, Pharma Alliance Group will use best efforts to inform the Buyer of the return, change, and cancellation policies of a particular Supplier or to direct Buyer to the source of such information. In addition, Pharma Alliance Group will use best efforts to facilitate communication between the Supplier and the Buyer with respect to returns, changes and cancellations. Buyer agrees to pay all charges resulting from such changes, cancellations, and returns, including, without limitation, storage and shipment costs, costs of producing non-standard materials, costs of purchasing non-returnable materials, cancellation or change fees imposed by the Supplier, and any other cost resulting from cancellations, changes or returns permitted by the Supplier. All returns must be accompanied by a RMA (Return Material Authorization) number issued by Pharma Alliance Group.
4. Title, Delivery, and Acceptance: All sales are made F.O.B. the shipping point. Buyer will be responsible for all shipping and insurance charges, and will reimburse Pharma Alliance Group for all shipping and insurance costs Pharma Alliance Group incurs. Risk of loss for the Products shall pass to Buyer on the date the Products are delivered to a common carrier at the shipping point ("Shipment Date"). In the event of any default by Buyer, Pharma Alliance Group may decline to make further shipments without in any way affecting its rights under these Terms. Pharma Alliance Group will not be charged with any liability for delay or non-delivery of the Products, when caused by any cause beyond the reasonable control of Pharma Alliance Group . The Products will be deemed accepted on the Shipment Date.
5. Security Interest: Pharma Alliance Group reserves, until full payment has been received, a purchase money security interest in the Products sold. Buyer agrees to execute any document appropriate or necessary to perfect the security interest of Pharma Alliance Group , or in the alternative, Pharma Alliance Group may file these Terms as a financing statement and/or chattel mortgage.
6. Use of Products: Unless otherwise specified, Products are sold for research use only and are not intended for human, animal, therapeutic or diagnostic use. Buyer acknowledges that the Products may not have been tested for safety and efficacy in food, drug, medical device, cosmetic, commercial or any other use. Products contain chemicals which may be harmful if misused. Due care should be exercised with all Products to prevent direct human contact. In addition, some Suppliers provide material safety data sheets ("MSDS") or other instructions with the Products. Buyer shall provide the MSDS and instructions to all personnel prior to the handling and use of the Products by such personnel, and shall ensure that such personnel use the Products strictly in accordance with the MSDS, the instructions, and any warnings on the labels of the Products. All chemicals should be handled only by qualified, trained professionals who are familiar with the hazards associated with such chemicals.
7. Confidential Information: "Confidential Information" shall mean any information disclosed by one party to the other which is marked or identified as "Confidential", "Proprietary" or in some other manner to indicate its confidential nature, or information which the receiving party should know that the disclosing party would reasonably regard as confidential. Each party shall treat as confidential all Confidential Information of the other party, shall not use such Confidential Information except as set forth herein, and shall use reasonable efforts not to disclose such Confidential Information to any third party. Without limiting the foregoing, each of the parties shall use at least the same degree of care which it uses to prevent the disclosure of its own confidential information of like importance to prevent the disclosure of Confidential Information disclosed to it by the other party under this Agreement. Each party shall promptly notify the other party of any actual or suspected misuse or unauthorized disclosure of the other party's Confidential Information. Notwithstanding the above, neither party shall have liability to the other with regard to any Confidential Information of the other which the receiving party can prove: (a) was in the public domain at the time it was disclosed or has entered the public domain through no fault of the receiving party; (b) was known to the receiving party, without restriction, at the time of disclosure; (c) is disclosed with the prior written approval of the disclosing party; (d) was independently developed by the receiving party without any use of the Confidential Information; (e) became known to the receiving party, without restriction, from a source other than the disclosing party, without breach of this Agreement by the receiving party and otherwise not in violation of the disclosing party's rights; or (f) is disclosed pursuant to the order or requirement of a court, administrative agency, or other governmental body; provided, however, that the receiving party shall provide prompt notice thereof to the disclosing party to enable the disclosing party to seek a protective order or otherwise prevent or restrict such disclosure. Breach of the confidentiality obligations set forth in this Section 7 may cause irreparable damage and therefore, the injured party shall have the right to equitable and injunctive relief, and to recover the amount of damages (including reasonable attorneys fees and expenses) incurred in connection with such unauthorized use. Upon expiration or termination of this Agreement, each party shall return all tangible Confidential Information received from the other party.
8. Indemnity: Buyer shall indemnify, defend, and hold harmless Pharma Alliance Group and the Supplier, and their employees, agents, successors, officers, and assigns, from any suits, losses, claims, demands, liabilities, costs and expenses (including attorney and accounting fees) that Pharma Alliance Group or a Supplier may sustain or incur arising from (a) the Buyers use of the Products purchased hereunder, (b) the Buyers failure to comply with any applicable laws and regulations (including without limitation those regarding the export of products or technology abroad, the Toxic Substance Control Act, and the Food, Drug and Cosmetic Act) or to obtain any licenses or approvals from the appropriate government agencies necessary to purchase and use the Products, or (c) the Buyers breach of any of its obligations set forth in these Terms or in the Agreement; provided, that Pharma Alliance Group provides Buyer with: (i) prompt written notice of such claim; (ii) control over the defense and settlement of such claim; and (iii) proper and full information and assistance at Buyers expense to settle and/or defend any such claim. Notwithstanding the foregoing, Buyer shall not settle any such claim, suit or proceeding without the written consent of Pharma Alliance Group , which shall not be unreasonably withheld.
9. Warranty: Pharma Alliance Group provides no warranty with respect to the Pharma Alliance Group System or the Products sold hereunder. Buyer receives a warranty on the Products, if any, directly from the Supplier. Upon the request of the Buyer, Pharma Alliance Group will use best efforts to inform the Buyer of the warranty policy of a particular Supplier, or to direct Buyer to a source of such information. PHARMA ALLIANCE GROUP MAKES NO OTHER WARRANTY, EXPRESS OR IMPLIED, WITH RESPECT TO THE PHARMA ALLIANCE GROUP SYSTEM OR THE PRODUCTS SOLD HEREUNDER. PHARMA ALLIANCE GROUP EXPRESSLY DISCLAIMS THE IMPLIED WARRANTIES OF MERCHANTABILITY, NONINFRINGEMENT, AND FITNESS FOR A PARTICULAR PURPOSE.
10. Limitation of Liability: PHARMA ALLIANCE GROUP SHALL NOT BE LIABLE FOR COSTS OF PROCUREMENT OF SUBSTITUTE PRODUCTS OR SERVICES, NOR FOR ANY LOSS OF BUSINESS, LOSS OF USE OR OF DATA, INTERRUPTION OF BUSINESS, LOST PROFITS OR GOODWILL, OR OTHER INDIRECT, SPECIAL, INCIDENTAL, EXEMPLARY OR CONSEQUENTIAL DAMAGES OF ANY KIND ARISING OUT OF THIS AGREEMENT, EVEN IF PHARMA ALLIANCE GROUP HAS BEEN ADVISED OF THE POSSIBILITY OF SUCH LOSS, AND NOTWITHSTANDING ANY FAILURE OF ESSENTIAL PURPOSE OF ANY LIMITED REMEDY. THIS EXCLUSION INCLUDES ANY LIABILITY THAT MAY ARISE OUT OF THIRD-PARTY CLAIMS AGAINST BUYER. PHARMA ALLIANCE GROUPS TOTAL LIABILITY UNDER THIS AGREEMENT WITH RESPECT TO ANY PRODUCT SOLD HEREUNDER SHALL IN NO EVENT EXCEED THE PRICE PAID BY BUYER FOR SUCH PRODUCT.
11. General: These Terms and performance by the parties hereunder shall be construed in accordance with the laws of the State of California, U.S.A., without regard to provisions on the conflicts of laws. Buyer and Pharma Alliance Group consent to the exclusive jurisdiction of, and venue in, the state and federal courts of Los Angeles County, California, U.S.A. Buyer shall not assign its order or any interest therein or any rights thereunder without the prior written consent of Pharma Alliance Group. These Terms constitute the entire agreement between Pharma Alliance Group and Buyer and supersede all previous communications, representations and agreements (except for the Agreement), whether oral or written, between the Buyer and Pharma Alliance Group with respect to the subject matter hereof. These Terms may not be modified, supplemented, qualified, or interpreted except in writing signed by Buyer and Pharma Alliance Group. The failure by Pharma Alliance Group to enforce at any time any of the provisions in these Terms will in no way be construed as a waiver of such provisions.

To install this Web App in your ISO device press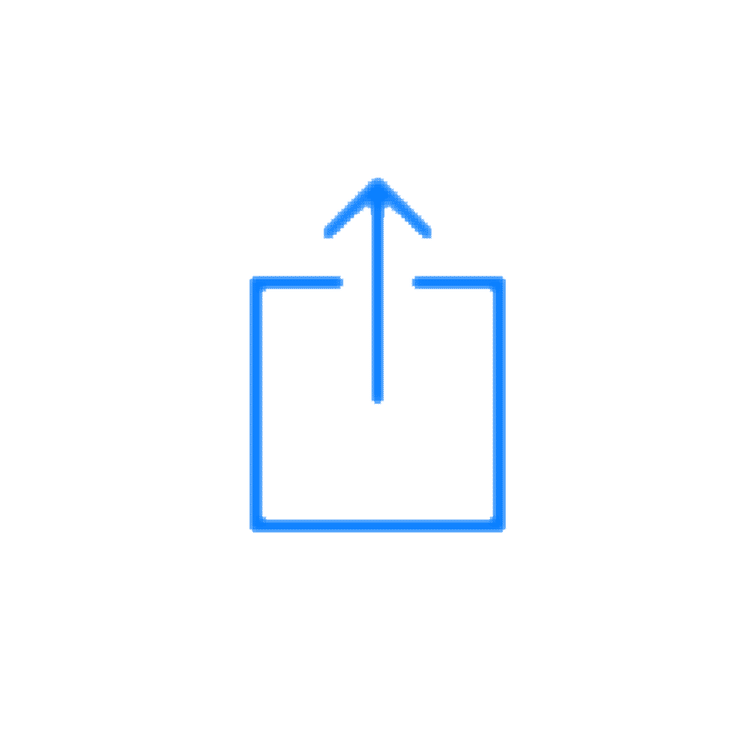 and then Add to Home Screen.